Overview

'Connectivity is not a luxury. It is a lifeline for refugees.'
(Filippo Grandi, United Nations High Commissioner for Refugees, 2017)

What is this and why is it useful?
In a crisis, people of every age, gender and demographic need to be able to communicate with friends and family. For refugees, this means people in their country of origin and their country of flight. In addition, they need to be able to obtain information and access digital services. Despite this, in many emergencies refugee populations are accommodated in rural locations that lack infrastructure, including mobile networks and connectivity.

Because it has a leadership role in refugee emergencies, UNHCR is in a position to help restore connectivity by partnering with mobile network operators and relevant private sector and community-based organisations. After assessing refugees' connectivity needs and situation, it is sometimes possible through information sharing and advocacy to set up mobile networks where none existed or to establish connection facilities in places like community centres. Digital networks can help to deliver a more efficient and effective humanitarian response by facilitating cash transfers, mobile money, digital education and other services.
Main guidance
Underlying policies, principles and/or standards
UNHCR is committed to modernizing humanitarian service delivery and adopting innovative approaches to delivering assistance. Technologies offers one way to do this. As both the Empower and the Innovate pillars of UNHCR's strategic direction make clear:

UNHCR will actively pursue innovative ways to amplify the voices of the people we work for, and take advantage of new technologies to enhance our ongoing dialogue with them and their connectivity with the global community.

We will aim to design and develop scaled solutions, working towards a world in which refugees can access and manage their own digital identity, gain accredited online education, support their families, and communicate effectively through improved connectivity.

In 2016, UNHCR launched Connecting Refugees, a global initiative that is designed to support this area of work more systematically by setting out UNHCR's vision of connectivity for affected populations, researching the issue with Accenture Development Partnerships, and developing a strategy to achieve agreed goals. In the words of the High Commissioner:
UNHCR aims, through creative partnerships and smart investments, to ensure that all refugees, and the communities that host them, have access to available, affordable and usable mobile and internet connectivity in order to leverage these technologies for protection, communications, education, health, self-reliance, community empowerment, and durable solutions.

Field operations can receive support from the Connectivity for Refugees initiative based in UNHCR's Innovation Service. The secretariat can:
Provide technical advice and support for strategic, contingency and operational planning.
Facilitate engagement with specialist technical networks.
Offer training and capacity-building to UNHCR and partner staff.
Give coordination and advocacy support.
Help to identify and recruit skilled technical experts.
Looking ahead, UNHCR's Connectivity for Refugees Portal expects to share capacity-building materials, lessons learned from pilots, and other information and services.

Note. Investments in mobile connectivity and associated digital ecosystems also benefit host communities. They benefits from extending mobile network coverage help everyone. Both host and refugee communities may be able to take advantage.

Note. In an IDP situation, the Emergency Telecommunications Cluster (ETC) leads delivery of connectivity solutions for communities, through the Services for Communities (S4C) pillar of the strategic approach. Depending on their capacity, ETC members and partners can run a variety of activities, coordinated through UNHCR or the cluster. Potential activities are outlined in the S4C Service Catalogue.
Good practice recommendations
Connecting refugees: Understanding the legal and regulatory context
Before starting any connectivity initiative for refugees, it is important to understand the regulatory landscape. Find out how liberalized the sector is, whether specific funding is available to promote rural access, how many mobile network operators there are, and the range and quality of the mobile infrastructure. Information about telecommunications regulators can be found on the ITU portal, and information about the national approach on the national agency's website. You can also obtain information through the GSMA portal, including its Mobile Connectivity Index.

Establish whether refugees are legally entitled to access SIM cards. This may depend on a number of factors. Find out whether refugees who possess UNHCR registration or UNHCR-issued documentation meet the identification requirements for SIM card registration.

Understanding the community's communication needs.
To learn how people are communicating and the prevalence of connected devices, begin by conducting an information and communication needs assessment. Emergency responders should consult communities to determine what channels of communication they currently use, what sources they trust, how they would like to talk to humanitarian agencies, and the roles that mobile and digital communication channels play. Connectivity is one aspect of a wider communications ecosystem. Communities will also use many 'offline' approaches to communicate. The assessment may be led by UNHCR or undertaken jointly with other humanitarian and non-humanitarian actors. UNHCR participatory assessments can include specific sections on information and communications. For more information, see the Entry on Communicating with Communities.

Mapping connectivity
You can download a number of tools for assessing the availability and strength of mobile network connections. They include OpenSignal, NetMonitor Lite and CellMap. At an early stage (possibly during initial site assessments and site planning), 'drive' tests can measure connectivity at key infrastructure locations and across the site. Some tools will help to create an overall connectivity map. Share the results with the multi-functional team and agree where connectivity might bring benefits across the response.

More substantive connectivity assessments require sophisticated equipment and specialist engineers.

Enhancing mobile coverage.
Having identified connectivity gaps, take steps to enhance the infrastructure in refugee hosting areas. Start by liaising with mobile network operators. Learn about their infrastructure plans and whether these take account of refugee movements. Where a major refugee influx has occurred, it may be appropriate for the Representative or Senior Emergency Coordinator to write to a senior (C-level) executive of the mobile network operator. For smaller influxes, it may be sufficient for the head of the field office to write to the regional management or technical teams.

Mobile network operators may want to set up a 'cell on wheels' (COW) infrastructure to test the viability of the business opportunity that larger influxes represent. If rural access is poor, it may be possible to apply to the telecommunications regulator for resources to improve access. Other development actors that invest in connectivity infrastructure may also be willing to redirect or pivot their activities to meet the needs of refugee populations.

Targeted investment in infrastructure.
In addition to encouraging commercial solutions, you may be able to obtain emergency funding to invest in temporary connectivity infrastructure. One option is to establish connected community centres, known in UNHCR as CTAs. These are simple conceptually but must be managed and maintained. To achieve education and information goals you set for each centre, you will need to develop specific programmes and budgets for them.

Their sustainability is also important. When emergency funding ceases, it may become difficult to meet their cost. To mitigate this risk, one tactic is to train refugees and members of the host community to take over the maintenance, management and governance of facilities. This may mean that you need to invest in training during the emergency phase.

Coordinating connectivity initiatives.
Each year, new organisations and consortia invest in humanitarian technology and connectivity. This growth and investment will benefit refugees; but more actors means that more coordination will be required. UNHCR wants to ensure that all the organizations involved in a response invest wisely, by meeting needs identified in community assessments, avoiding duplication of activities, and achieving sustainability in the longer term.
Considerations for practical implementation
Determine responsibilities within the multi-functional team.
UNHCR has not established a standard job profile for work on refugee connectivity. Some operations have appointed community connectivity coordinators; but this work is unlikely to fall neatly within any one person's portfolio. Depending on the context and the operation's capacities, ICT officers may be the natural counterpart for contacts with mobile network operators, because they hold corporate contracts with them. To the extent that the topic is linked to communicating with communities and community-based protection, protection staff may take responsibility for work on connectivity. In other cases, the closest association may be with work on livelihoods or digital financial inclusion.
In sum, senior managers of the response will need to determine which staff address different aspects of connectivity and whether the responsibilities sit together in a single post or are split between a number of staff, based on their technical expertise.

Inclusive connectivity.
Discover how the affected population uses available connectivity. When you do so, identify obstacles that might be preventing vulnerable groups from benefiting. Research has shown that women are significantly more likely than men to encounter barriers to getting connected. It may therefore be appropriate to prepare some activities for women, and for specific groups of women, for instance single mothers. Take care to ensure that your interventions do not magnify or exacerbate power imbalances but where possible mitigate them.

Differentiating between corporate contracts and connecting refugees.
Mobile network operators will often send their corporate account managers or sales executives to open discussions with international organisations, because they perceive an opportunity to acquire a corporate contract. They may not consider the more strategic need to support populations affected by crisis. Depending on the scale of the crisis, that discussion will require the presence of senior executives, and the involvement of UNHCR Representatives or Senior Emergency Coordinators. It is important to note that sometimes a crossover exists: a corporate contract may enable account executives to advocate inside the company for extra investment to help affected populations.

Avoiding large bills in the longer term.
Some say technology is costly; and often they are right. Initiatives that initially look compelling may turn out on closer inspection to be expensive and difficult for an emergency response to support. In particular, we have learned from experience that some interventions can only be funded during the emergency phase. Once this is over, such interventions become a burdensome drain on resources or even irrelevant. This is particularly likely when connectivity is provided expensively via VSAT. These risks can be mitigated by negotiating transition arrangements with NGOs and other development actors, or including infrastructure issues in discussions with mobile network operators.

Stimulating investment through services, such as mobile money.
The business models of many mobile network operators involve more than basic mobile services. Their portfolios span a range of business areas and mobile money is often a key income generator. Where UNHCR plans to use mobile money for cash-based interventions, it can encourage mobile network operators to extend and enhance their infrastructure. Many development actors also now support digital financial inclusion initiatives and may be willing to invest in connectivity infrastructure.
Resources and partnerships
Staff and partners.
Though UNHCR has not defined a job profile for this area of work, operations should include connectivity in the responsibilities of their multifunctional teams. Different elements of the work can be distributed between staff. ICT staff can liaise with mobile network operators; staff with experience of communicating with communities (a job profile that UNHCR has recently defined more clearly) can work with communities on connectivity, etc.

Mobile network operators.
Mobile network operators are frequently the most obvious entry points to connectivity. In societies where UNHCR is likely to be delivering a humanitarian response, they are far more present than landline providers. Many mobile network operators are signatories to the Humanitarian Connectivity Charter, developed by the GSMA (which represents mobile providers worldwide), and have publicly declared they will support humanitarian organisations in times of crisis. It has been documented that supporting crisis connectivity has helped mobile network operators to develop relationships with their customers and increase customer retention.

Telecommunications regulator.
The telecommunication regulator sets the rules with regard to connectivity. Rules on access for refugees, migrants and foreign nationals may differ from the rules for nationals of a country. Talking to regulators helps them to understand the situation of refugees and how to facilitate their access to connectivity. In Nigeria for instance, mobile network operators do their own biometric registration, while in Uganda it is done by the National Identification and Registration Authority, which liaises more broadly with UNHCR regarding refugee registration.

Global partnerships.
The UNHCR Innovation Service in Geneva will provide guidance and support to operations that want to increase refugee connectivity or establish links with global efforts to assist refugees in this area.

Communities.
UNHCR emphasizes community-based programming. Though connectivity clearly has a technical dimension, community-based approaches remain highly relevant. Many members of communities have technical communication skills. Rather than outsource expertise, it may make sense to train refugees, give them ownership of local network infrastructures and facilities and generally enhance digital literacy.
Learning and field practices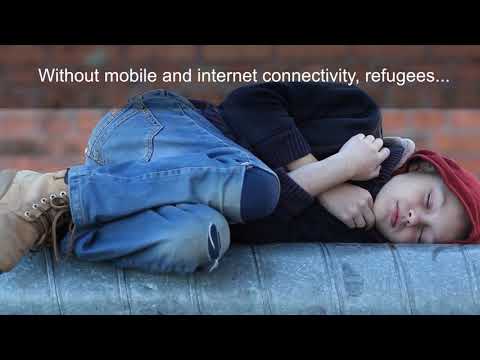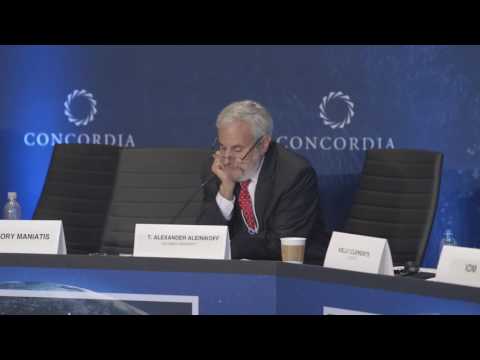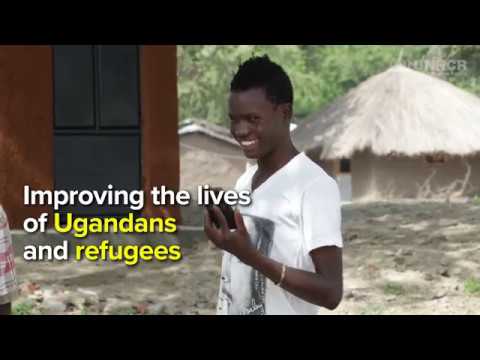 Links
Main contacts
For support on connecting refugees, contact the Connectivity for Refugees global team in the Innovation Service. At: [email protected]

The Innovation Service can be reached at: [email protected].
Give us some feedback
Let us know what you think of the new site and help us improve your user experience….
Give us some feedback
Let us know what you think of the new site and help us improve your user experience….